Portfolio analysis for everyone
Analyse all your investment accounts in one app. Get consolidated / filtered returns, key portfolio metrics, tax reports and fiscal tools (beta).
New brokers supported every month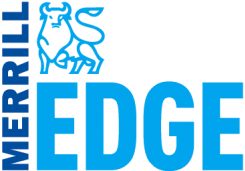 API to feed spreadsheets and third party apps
Pull your portfolio data into a spreadsheet with our REST API. Your spreadsheet is always in synch with Feather Finance's web app, and you have all the flexibility you need to create your own custom analyses.
Industry standard performance metrics
Feather Finance calculates time weighted returns in accordance with CFA Institute's Global Investment Performance Standards (GIPS®).
Sign up for free
Feather Finance is free for individual investors and independent advisors. We also white label our platform to larger firms.
About Us

Xavier Robitaille has been trading and developing trading tools on Wall Street for the last fifteen years. He could not find an adequate portfolio management system for his personal use, so he teamed up with Gabriel Coté to build Feather Finance.

Individual investors deserve an institutional grade portfolio mangement system. Feather Finance is like Albridge / Morningstar Office / Tamarac / Orion / PortfolioCenter / Black Diamond / Broadridge, for individual investors and independent advisors.